Unique Opportunity to make your MARC on Motorsport History!
Written on the 8 March 2022 by MARC Cars Australia
The countdown to the launch of the very first race in the MARC Cars Racing Series is on and management have today announced they are searching for a naming rights partner.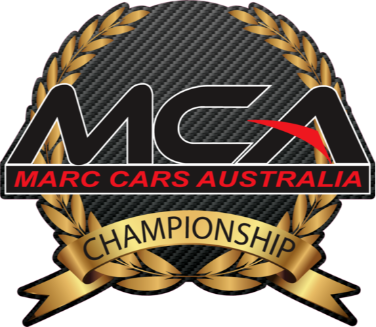 Mid last year, the team shared the joyous news they had signed an agreement with the Australian Motor Racing Series (AMRS) to run as a stand-alone category for the 2022 season as opposed to running as a sub-class within Super GT Australia.
The launch of the series marks a milestone for the proudly Australian- designed and engineered company who began from humble beginnings in 2013 and have gone on to compete in prestigious international and domestic sports car endurance events including the Creventic 24H Series, Belcar Series, Bathurst 12 hour, Australian GT and Super GT (formally GT-1 Australia).
With the competition only weeks away, MARC Cars are calling for like-minded businesses to come on board as sponsors of the new MARC Cars Australian Championship Series and help to continue to provide an affordable platform for the next generation of motorsport drivers.
Team owner and long time racer Geoff Taunton believes this is a great opportunity, giving businesses the chance to align with the exciting new motorsport category that will have pride of place on the AMRS racing calendar.
"With the launch of the New MARC Cars Australian Championship, now is the perfect time to take up one of our sponsorship packages as a foundation partner and help secure this series as an integral part of the Australian Motorsport calendar for years to come!"
"We are at the beginning of major growth for this category and these types of cars. Now is a great time to become a founding sponsor and be part of Australian motorsport history!"
The team has multiple levels of sponsorship available ranging from track day and support sponsors to individual race sponsors.
The most coveted sponsorship package is that of their Naming Rights Sponsor who will receive maximum exposure and privilege of total exclusivity.
All sponsorship packages have significant publicity and brand exposure opportunities via live race streaming coverage, car signage, online representation and great access to a broad cross-section of demographics nationally including an engaged audience of social media followers.
As an extra bonus, sponsorships also include private events such as track & test days, hot lap experiences and copious amounts of networking opportunities.
With multiple investment levels available to suit any budget, now is the time to become a foundation sponsor and take up this rare opportunity to help shape the future of motorsport.
The first race of the MARC Cars Australia Series is to be held in South Australia on 22 April.
If you are interested in looking at our sponsorship opportunities please click here

Author:
MARC Cars Australia